Alice's
Pet Sitting
services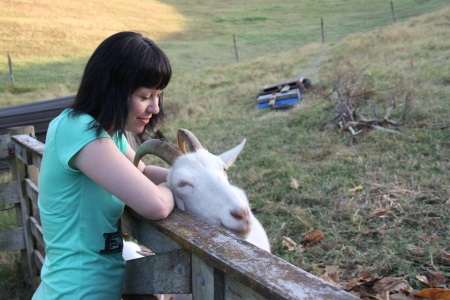 All children want to be something when they grow upÖ I always wanted to own a gigantic farm where I could take in all the homeless/abused animals of the world (yes, the whole world!). All animals - small, large & medium. Thatís what I wanted to be! For many years I believed that this was possible until reality sadly caught up with me...
Nevertheless, when I (finally) reached adulthood many years later, I still decided to follow my dream of taking care of animals (even if on a much smaller scale) and, since I donít (yet!) own a gigantic farm, this is where I ended up. Off course I have had many pets of my own over the years as well (including dogs, cats, fish, rabbits) and love them all dearly - more so than most other people in my life.

Animals have an extra, extra special place in my heart. Its hard to measure up to any animal for they are the most innocent of beings with the purest of hearts.
Having a pet is a very rewarding responsibility and you often get what you put into the relationship. Animals have a very strong six sense (something which we, as humans have forgotten how to use). This is why animals can sense things that humans usually canít and why their behaviour might sometimes be strange to us. They might know a great many things that we donít. And they can sense all the pureness that often gets lost in this world: i.e. love, compassion, kindness. Animals KNOW these things. They just do. And they will always have hope in the human race, even if nobody else doesnít. They accept and love us for who we are.
I am forever intrigued by animals and find their carefree nature so enticing. Animals are not affected by money or possessions or politics or religion or the changing world. They are who they are and, for the most part, haven't changed. Through centuries they have each been living in harmony with nature. I think that, for this reason, there's many things we, as the supposed "higher specie" can learn from them - they teach us the basic qualities of life, in a world where itís often easy for forget. For instance, have you ever met a judgemental pet? Or a pet that cares about your outfit or your pay slip or your political views? I believe not. And if you want a good example on unconditional love then just take a look at your dog!
Each animal has their own personality and I truly respect that. I always try to tune into every pet/animalís ďvibeĒ so that I may understand them and they understand me. After all, I am the guest in their house! (yes, even in my own home Ė just ask my pet rabbit, Luna - she would agree! ?).
I believe that, even after animals have passed away, they will not forget us. We will be reunited with all our pets again one day, where they will greet us in paradise Ė for so strong and pure is the bond of love between animals & humans that nothing can break it.
Animals are communicating to us the whole time - all we have to do is to look & listen... and remember that they are just as dependent on us for love & comfort as we are on them...
This is why I chose to start a pet sitting business. Apart from taking care of my own pets over the years (including a Jack Russell, an Alsatian, a cat, Maltese Poodles, fish, rabbits - I currently have a lop-ear house rabbit - aka my darling little Luna), I love meeting new pets (each one with their own amusing personality) and get to learn something from them every day. I believe that animals can never receive enough love and I intend on giving all animals that I meet, as much love as I possibly can! (for nobody deserves it more than they do).
In addition to pet sitting I also run a part-time wedding photography business (check outwww.auckland-wedding-photographer.co.nz) and am happy to say that both jobs provide me with a satisfaction that feed my soul - knowing that I can do something positive for others (and, of course, pay my food bill at the same time :-)
I look forward to meeting your pet (and you!)
Alice